Hello folks,
During the last 2 weeks, the IceCTF was running and now it's over.
We finished 15th on 1695 teams. 🙂

The CTF was very well organized, challenges were cool, without any guessing!
You'll find below some of our write ups:
Misc 60 – Blue Monday
Stega 100 – Pretty Pixels
Crypto 140 – Sand Castle
Forensics 150 – Root of All Evil
Here is the final ranking :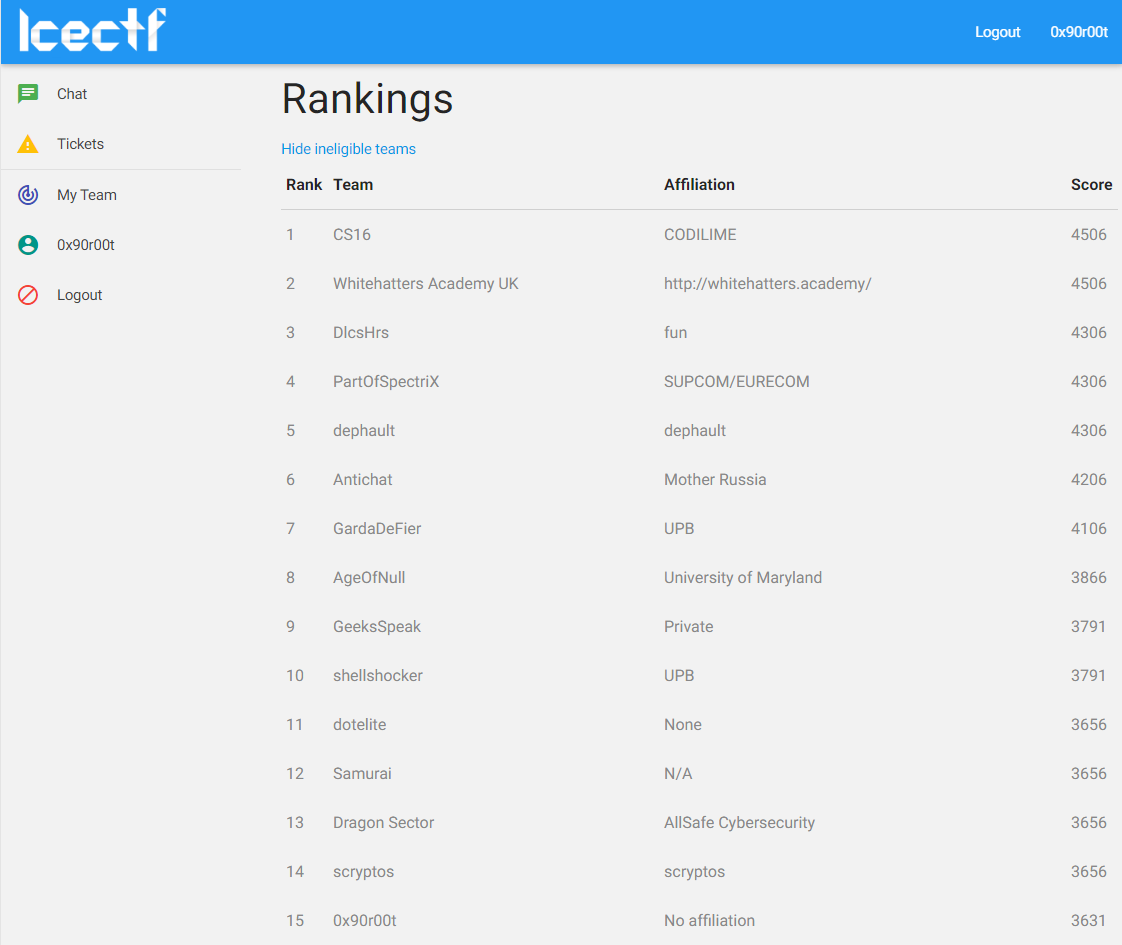 See ya!
0x90r00t